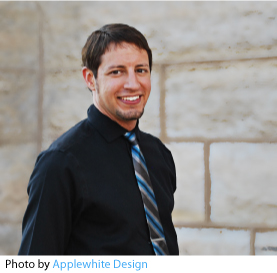 My name is Kyle Waalen, and I'm a word nerd. My mission is to help others tell their stories, create their content, and build their brands through writing and editing. I love working with people and helping them find the right words for their message. Everyone's got a story to tell—whether it's a personal story, a fictional story, or a professional story—and I'm here to help people tell it.
Education
I earned a Bachelor of Arts in Professional Writing at Taylor University, where I was named English Scholar of the Year, and a Master of Science in Written Communication at National Louis University. As a Taylor student, I studied under Dr. Dennis E. Hensley, who is an experienced grammarian, writer, and author. Because of his training, I know the rules of writing and grammar, and I have a trained eye for writing, copyediting, and proofreading. At National Louis, I studied under trained writers and editors, who further developed my writing, copyediting, and proofreading skills. I learned from Pulitzer Prize-winning writers, Chicago Tribune editors, Saturday Night Live writers, literary agents, playwrights, and more.
Experience
I have been a professional freelance writer and editor since 2003. I've worked on everything from telephone scripts to #1 Amazon Best Sellers, and my work has been featured in books, magazines, newspapers, social media, websites, and blogs.
I have worked as a writer, editorial assistant, copy editor, content writer, technical writer, and marketing consultant. My freelance services have been utilized by a wide variety industries and markets, including Arts & Entertainment, Automotive, Business, Education, Faith & Religion, Finance, Fitness, Food Services, Healthcare, Home Improvement, Insurance, Personal Development, Publishing, Technology, Travel, Sports,
and Wellness.